PUBG MOBILE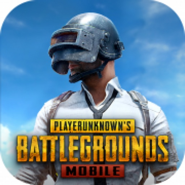 OS

Android, iOS

Category

Action

Language

English, Russian
PUBG MOBILE is the official port of the beloved battle Royale. Your task is very simple, jump out of a plane, find a weapon and armor, and destroy all who meet on your way, the last surviving person or team will be the winner! And although at first glance the task seems quite simple, there are many different ways to solve it. Hide, go to a frontal attack, or kill enemies who are already fighting among themselves, come up with the perfect strategy and win.
Features:
the variety of weapons scattered around the map
Unique character customization with costumes and decorations
Able to play alone or with friends
Competition for a place on the leaderboard.
Requirements to v0.17.0
OS version: iOS 9.3+
Internet: required
Requires free space: 1.45 Гб
Multiplayer: via the Internet
Download game
PUBG MOBILE
v0.17.0 Original
9.03.2020 2nd Anniversary Amusement Park is here!

A new experience with leveling rewards, 2gether We Play!

1. New Content

Erangel - Amusement Park Mode

Players have a chance to enter Amusement Park Mode during Erangel matchmaking in Classic mode.

a) Amusement Park - Amusement parks will randomly appear in 3 locations.

b) Interactive Arcade Machines placed in the amusement parks and major towns, which can be played with Tokens.

c) Games and Attractions include Hunting Ducks, Space War, Gashapon Machine, Shooting Range, Trampoline, and Reverse Bungee.

d) Reverse Bungee + Wingsuit: High-rise Reverse Bungee rides will appear in the middle of the amusement parks. Players can launch into the air to glide off and use their parachute again.

Anniversary Celebration - Server Goal Event:

a) During the Anniversary Celebration, all players on the server work together to achieve the event goals and receive rewards.

b) Individual Events allow each player to complete missions for rewards.

c) Added Event Points Ranking to encourage players to participate.

Anniversary Celebration - New Anniversary Achievements:

a) Anniversary Cake collection achievement returns.

b) 2nd Anniversary mini-game achievement.

c) Anniversary Login exclusive achievement.

Classic - New Air Drop weapon DBS

a) DBS, double-barreled shotgun, only found in Air Drops.

b) The DBS has an internal magazine with 14 rounds of 12 Gauge ammo that can fire 2 rounds before needing to rack from the magazine.

c) DBS needs to be reloaded after 2 shots, and is faster compared to previous shotguns' reloading speeds.

d) The DBS can use the Holographic Sight, Red Dot Sight, and 2x - 6x Scope.

Classic Mode - Added independent teammate volume control:

Supports adjusting the voice volume of a single teammate in battle. Players can raise or lower the volume according to the teammates' voices.

Classic Mode - Universal Mark:

a) Added Universal Mark to mark locations, supplies, vehicles, death crates, and doors.

b) When marking, the corresponding mark calls out different objects. Players can mark and respond to teammates' marks for quick communication.

Classic Mode - Death Replay:

Added Death Replay for players to review how they were eliminated. Players can watch from the attacker's perspective and see how they were eliminated.

Classic Mode - Colorblind Mode:

Added Colorblind Mode in Graphics Settings, featuring more accessibility options for Poison, Smoke, and Auxiliary Lines.

2. New Arcade Content

Return of Hardcore Mode:

We listened to the suggestions of the PUBG MOBILE community and brought Hardcore Mode back!

In Hardcore Mode there are no sound prompts, and manual actions are required like pick-up and open/close doors, all to give you a more realistic experience.

3. EvoGround New Content

EvoGround - Arctic Mode:

Based on Classic Mode gameplay, arctic storms appear periodically in Vikendi. Players need to maintain body temperature through various means, otherwise their health will continuously decrease when their body temperature is below normal.

Maintain body temperature by:

a) Using a lighter to light a fire indoors. Gather branches and add them to the fire to keep it going.

b) Hunting chickens and roasting them over the fire. Eating some roast chicken restores body temperature.

c) Using items such as the Heater or Heat Packs.

Other Content:

a) Snowboards from the Winter Festival will appear in this mode for players to hit the slopes.

b) Drones can scout the surrounding area, leading to new tactics.

4. New System Features

Added Brothers in Arms:

a) Veterans with rich game experience will guide and play together with rookies in the game, allowing rookies to learn from the veterans and master the game quickly, while the veterans can receive great rewards.

b) Both parties will enter battle immediately after matching, which supports Classic mode rating calculations.
Files:

Niko
free